Corporate Partnerships
We are lucky to have a wonderful range of corporate partners who help make our work possible. Here's a few highlights of some fantastic partnership work from the last year.
Last year, Golden Acre planted 17,776 whips as part of our Urban Forest Programme in Leeds. We planted trees at 5 sites across Leeds, all of which had been identified as areas of low canopy cover. The planting at these sites will aim to increase tree cover, which will capture carbon and improve local air quality. Creating these urban woodlands also aims to provide increased habitat, nesting space and food sources for a variety of wildlife.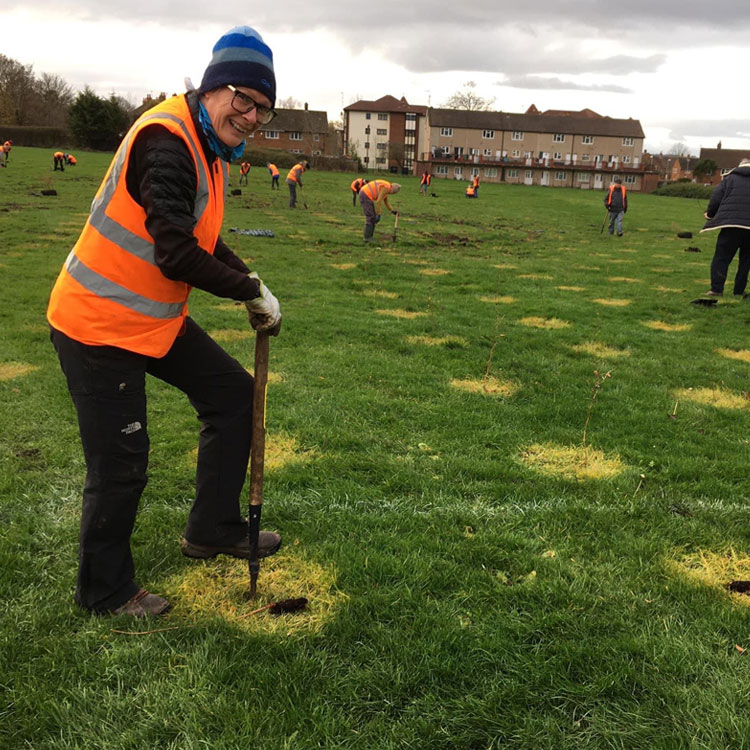 MOJU is a committed partner of ours, dedicated to donating 1% of their profits to the planet. Last year, MOJU contributed £57,000 to fund a Planting Healthy Air project of ours in Barking and Dagenham and this money helped fund the design, build, and engagement side of the project. The Planting Healthy Air programme has been developed to reduce the exposure of staff and children to harmful air pollution in and around schools through the use of green infrastructure.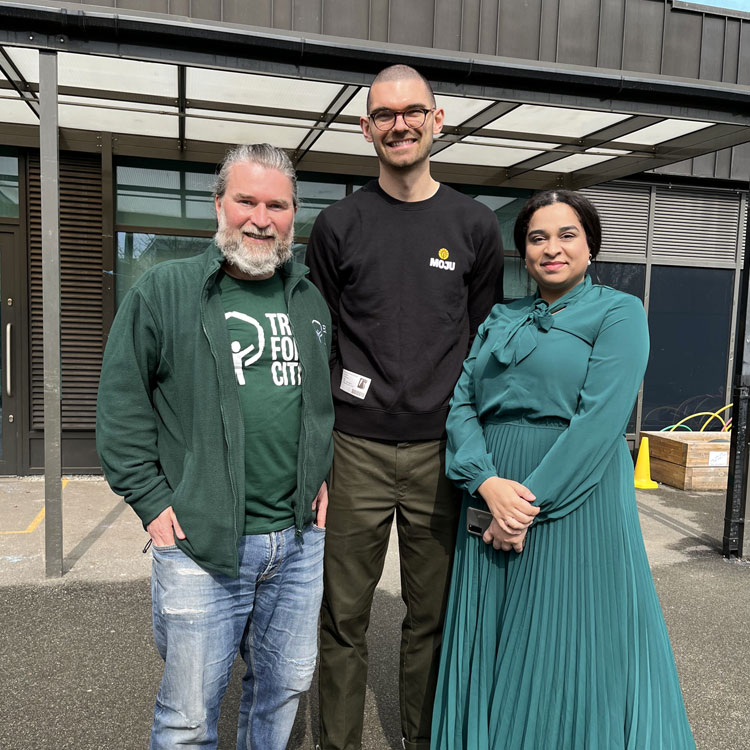 The climate emergency is the biggest global threat we face today and we know that it doesn't impact all Londoners equally, with communities suffering poverty, deprivation and health inequalities more likely to experience the worst effects of flooding, overheating and poor quality air. As Mayor, I will continue my bold action to preserve and increase tree coverage across the capital as we build a better, greener and more sustainable London for everyone.
Sadiq Khan, The Mayor of London
We also welcomed representatives from MOJU to join in planting trees with the pupils and the Mayor of London at a special event hosted at the school in March 2022. As a growing company and a devoted partner, MOJU will be funding more than one Trees for Schools project this year, and we are looking forward to seeing how our partnership develops in the future!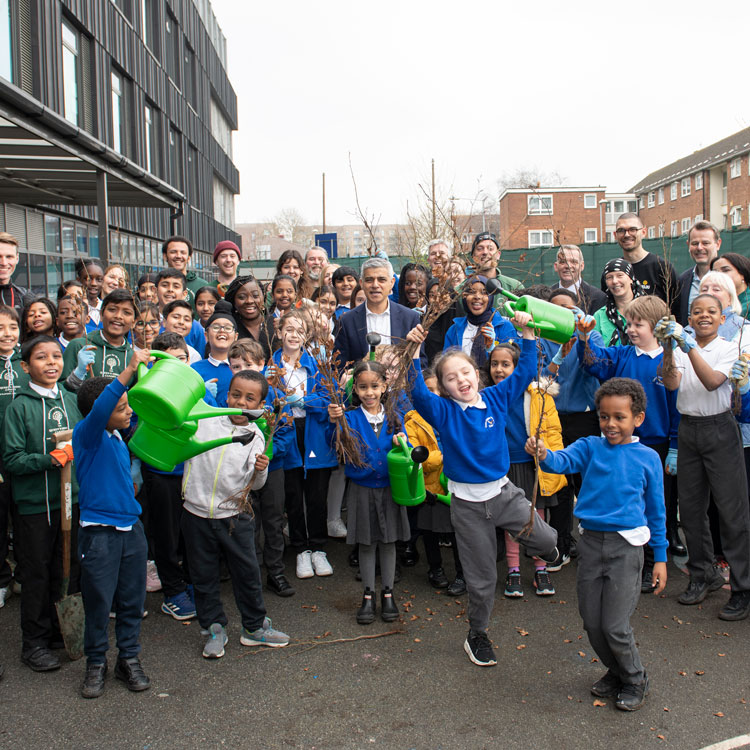 We ran corporate volunteering events to both help plant and look fter urban trees and here are some of the fantastic results we discovered!