Healthy Playgrounds
In 2021, we launched a pilot for our Healthy Playgrounds programme at Grange Primary School in Southwark, a school located in a high density urban area with high economic, social and environmental deprivation. The pupils at the school didn't have a healthy environment for active play and learning, which drove our determination to transform the school's play area into a leafy, green oasis.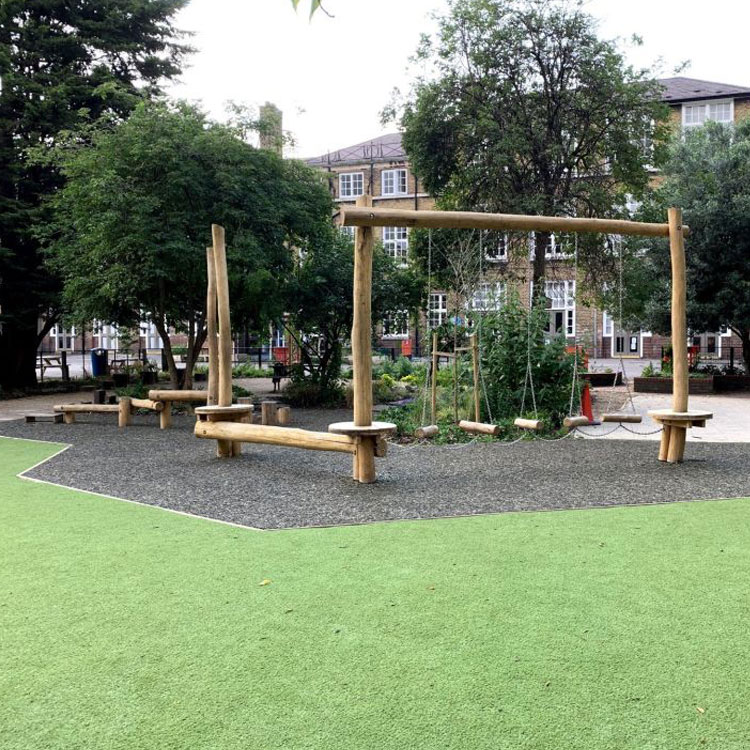 With funding from Impact on Urban Health and Grange Primary, we worked in partnership with Davies White Landscape Architects, to co-design with the pupils a healthy playground that encouraged play and learning outside. We were able to transform three areas of the playground by planting five trees and 180 square metres of shrubs and perennials. We also made use of elements such as stepping stumps, balance poles, climbing ropes and a willow tunnel to create a space where children feel inspired to be active.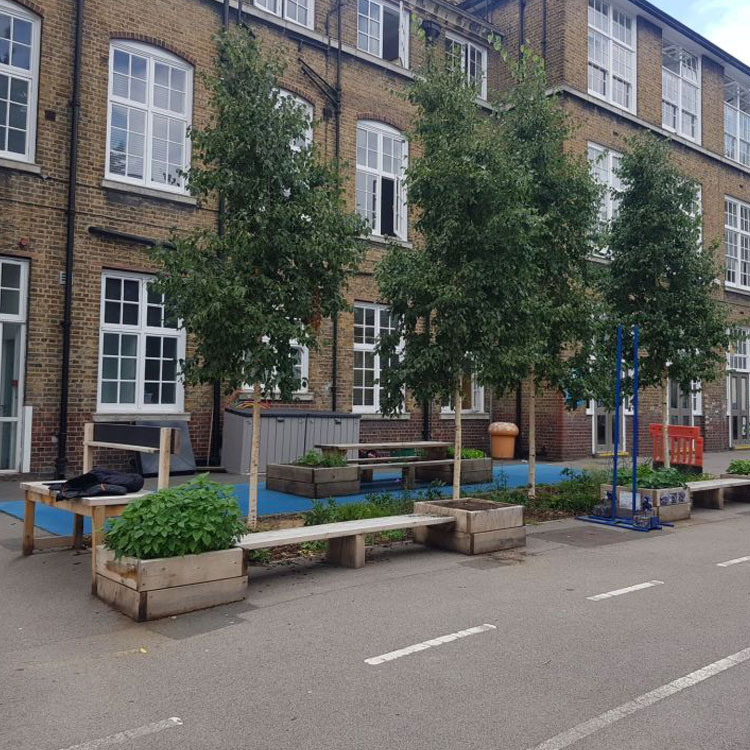 Once the playground had been transformed, Social Value Innovation Partnership, Lancaster University and the Trees for Cities Impact team evaluated the data collected throughout the project and saw immediate positive outcomes! Not only did moderate physical activity increase amongst the pupils during lunch breaks but teachers also reported improved mental wellbeing for the children. In addition to these outcomes, high levels of pollution were detected near the school gates but lower pollution was found around the areas where pupils were encouraged to spend their time through the intervention. Pupils and teachers also demonstrated and reported an increase in levels of awareness around the local sources, problems and solutions to air pollution.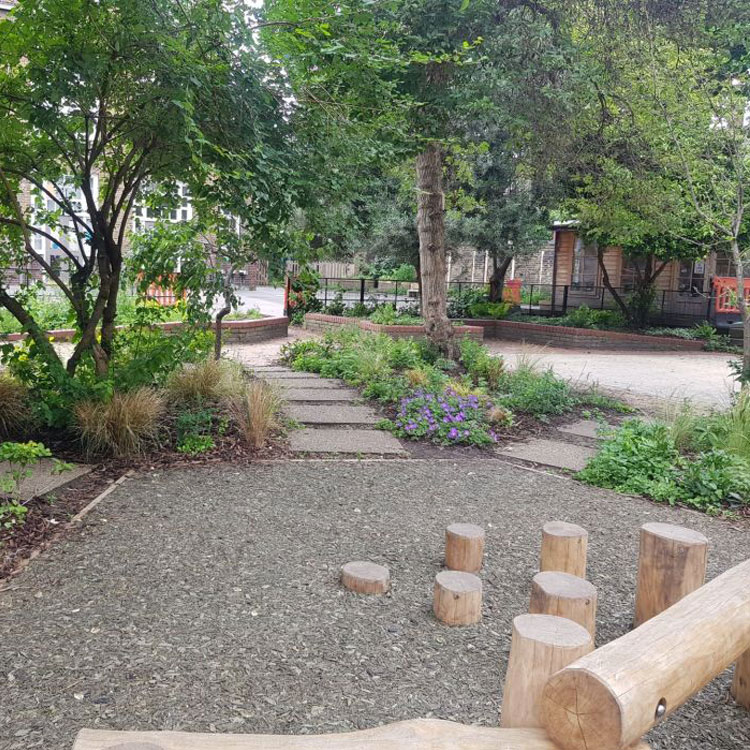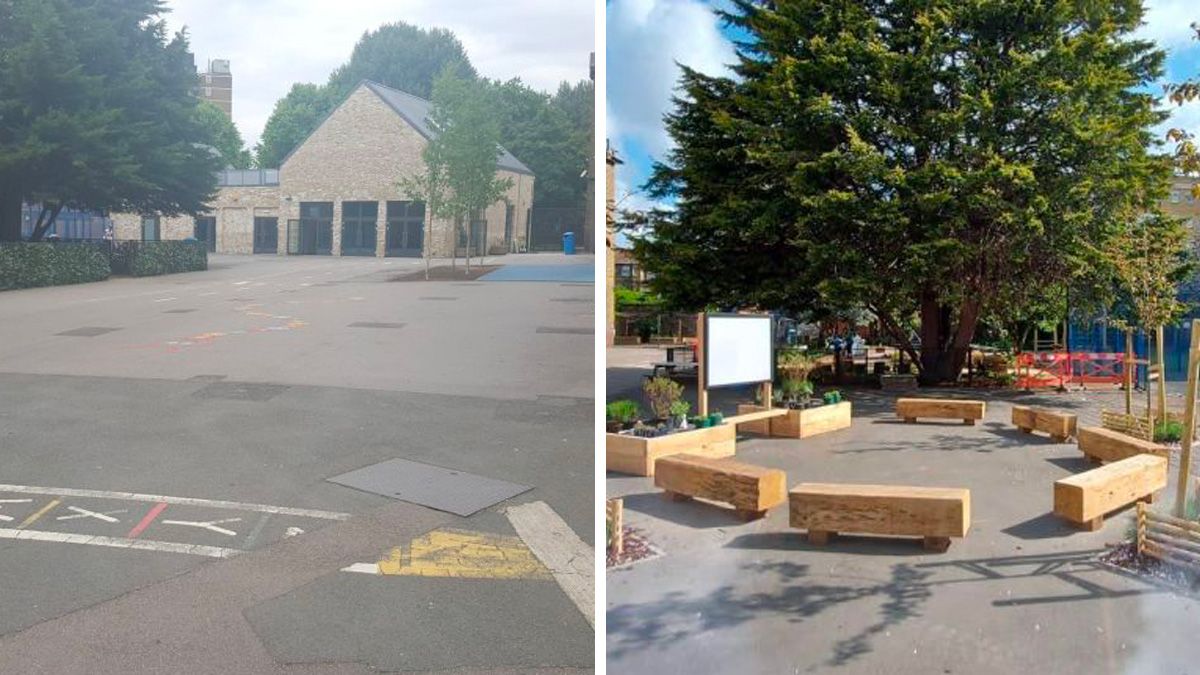 I get more shade and I can smell the plants. The flowers smell nice and I feel happy!
Pupil, Grange Primary
Thanks to our Partners
Davies White Landscape Architects

Social Value Innovation Partnership

Lancaster University
Thanks to our Funders
Grange Primary School

Impact on Urban Health