Forgotten Places: Greening Coastal Towns and Cities
In 2021, we spearheaded the Forgotten Places: Greening Coastal Towns and Cities programme to address the tree canopy cover disparity in Bexhill, Brighton, Great Yarmouth, Hull, Portsmouth, Ramsgate and Stockton-On-Tees. Despite significant investment in planting programmes across the UK, many coastal locations have been overlooked and even forgotten when it comes to green recovery with these areas often having lower than average recommended tree canopy cover.
In total, over 55,000 trees will be planted across 83 locations in these 7 areas. Between March 2021 and April 2022, 49,817 of those trees had already made it into the ground! The remainder will be planted throughout the 2022/23 planting season through events that will engage local communities with nature and inspire a new generation to plant, protect and promote urban trees.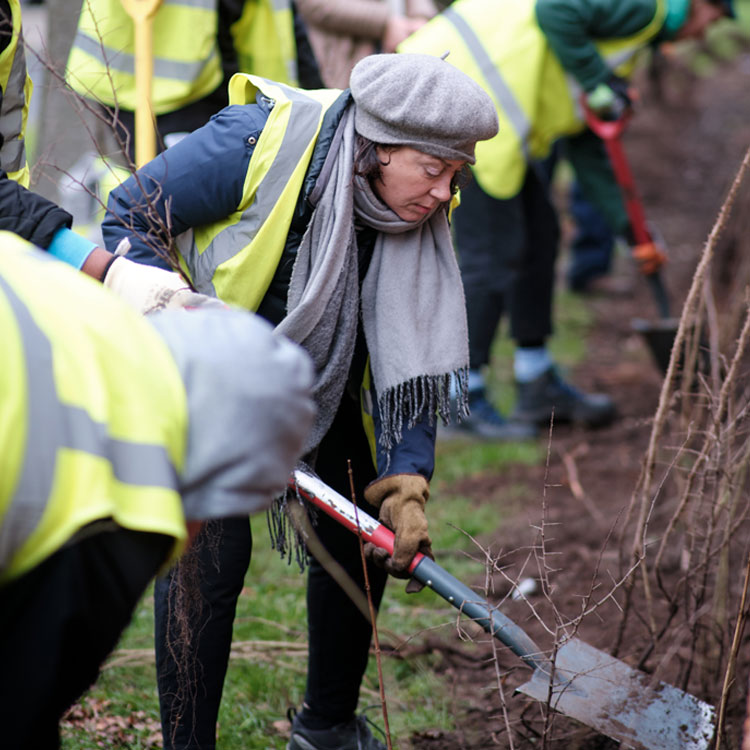 Training and engagement opportunities were also offered to residents of the coastal communities to boost green skills, which was coordinated with our partners Field Studies Council. Alongside this, our project partner Forest Research began research in Bexhill to better understand how tree planting on the coast can be improved.
This major programme has allowed us to branch into locations we have never worked in before, for instance we have supported the delivery of community planting days in Hull, Portsmouth, Ramsgate and Brighton for the first time. Over the next three years, we have an ambition to expand the programme to further coastal towns and cities to help develop a greener canopy along the nation's coast.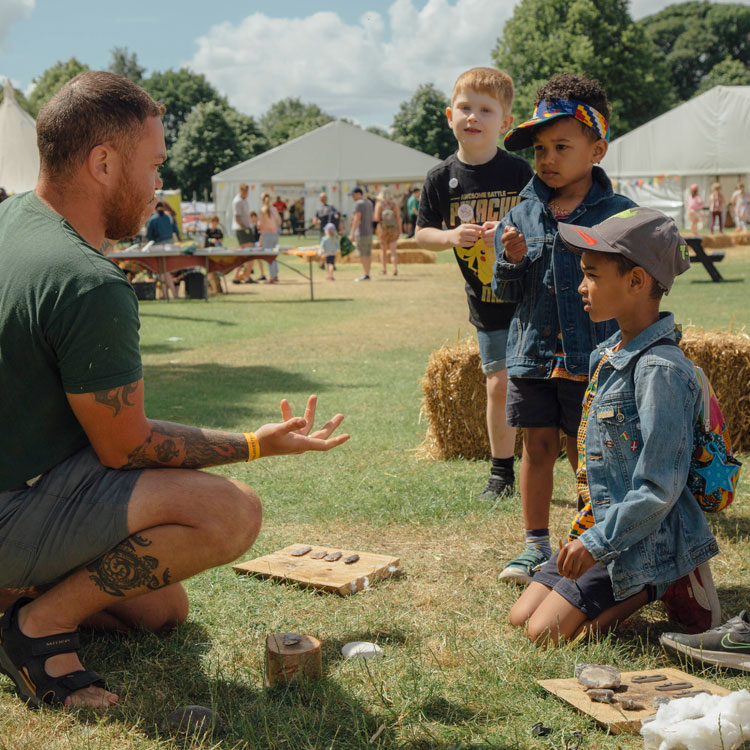 of people said that after attending one of the Forgotten Places community planting event, they had new plans to take action to plant, protect and promote urban trees.
We know that planting trees in cities has a hugely positive impact on people and our environment. This project represents a fantastic step towards rebalancing the UK's canopy cover by prioritising some of our forgotten coastal towns and cities - tackling green inequality and deprivation for those more likely to face barriers to environmental justice.
David Elliott, Chief Executive of Trees for Cities
Thanks to our Partners
Stockton-on-Tees Borough Council

Kingston upon Hull City Council

Portsmouth City Council

Rother District Council

Brighton & Hove City Council

Great Yarmouth Borough Council

Thanet District Council

Treeconomics

Forest Research

Forest Research

The Field Studies Council

Players of the People's Postcode Lottery
Thanks to our Funders
Green Recovery Challenge Fund