Edible Playgrounds in Cardiff
Building on the success of the five Edible Playgrounds installed in Cardiff primary schools in 2019, we formed a partnership with Cardiff Council and Grow Cardiff in 2021 to deliver a series of bespoke school gardens to some of the city's most deprived urban areas. The programme saw Edible Playgrounds installed in 10 more primary schools and we spent the winter of 2021 designing and building the gardens before celebrating with a launch event in March 2022 at Glan-yr-Afon Primary School.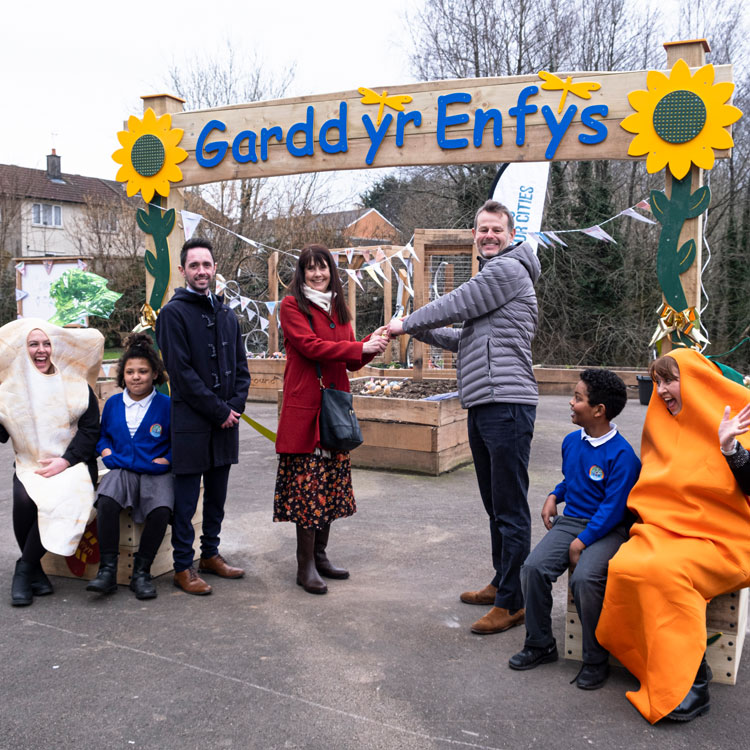 With just under 3,000 children studying across the 10 schools, the brand new Edible Playgrounds have encouraged these keen pupils to understand more about where their food is coming from, how to grow and harvest their own produce and to recognise the importance of a healthy diet. In a 2022 survey with three Cardiff schools, all lead teachers felt the Edible Playground project had a strongly positive or positive impact on pupils' knowledge of food and nutrition and gardening skills as well as pupils' connection to nature.
With a further 11 Edible Playgrounds being installed between 2022 and 2023, thousands more children and teachers in Cardiff will have the opportunity to spend time in quality greenspace!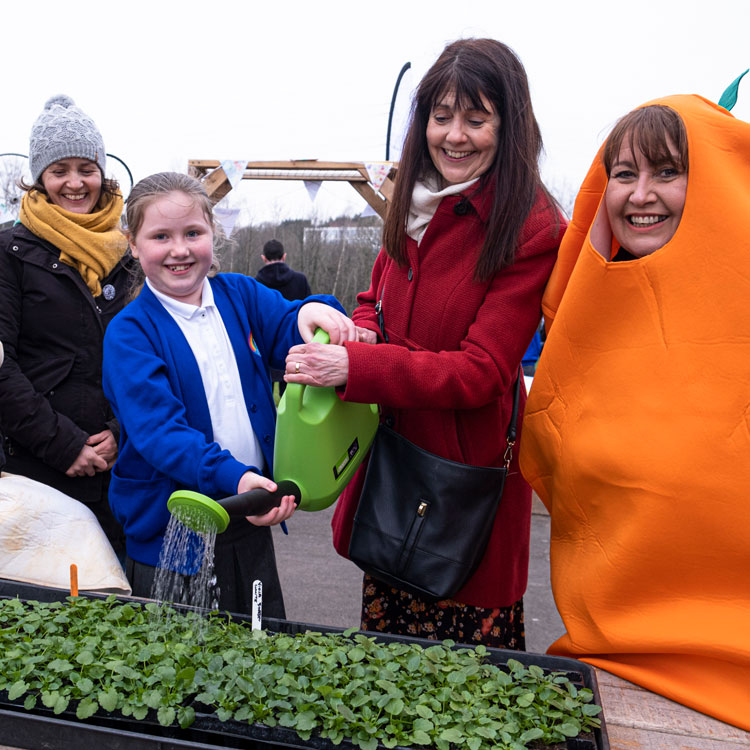 school children engaged with us across all our schools projects, including the Edible Playgrounds in Cardiff.
We are extremely proud of the work that is being done across Cardiff. The enthusiasm from the schools, the hard work from delivery partners such as Grow Cardiff and the continuing support from the Council enables this programme to grow from strength to strength.
David Elliott, Chief Executive at Trees for Cities
Thanks to our Partners
Cardiff Council

Grow Cardiff

Grangetown Primary School

The Hollies School

Ysgol Bro Eirwg

Meadowbank School

Herbert Thompson Primary School

Ysgol Glan Morfa

Ysgol Pen y Pil

Trowbridge Primary School

Greenway Primary School

Glan Yr Afon